Collagen Elixir: Our Most Sustainable Product to Date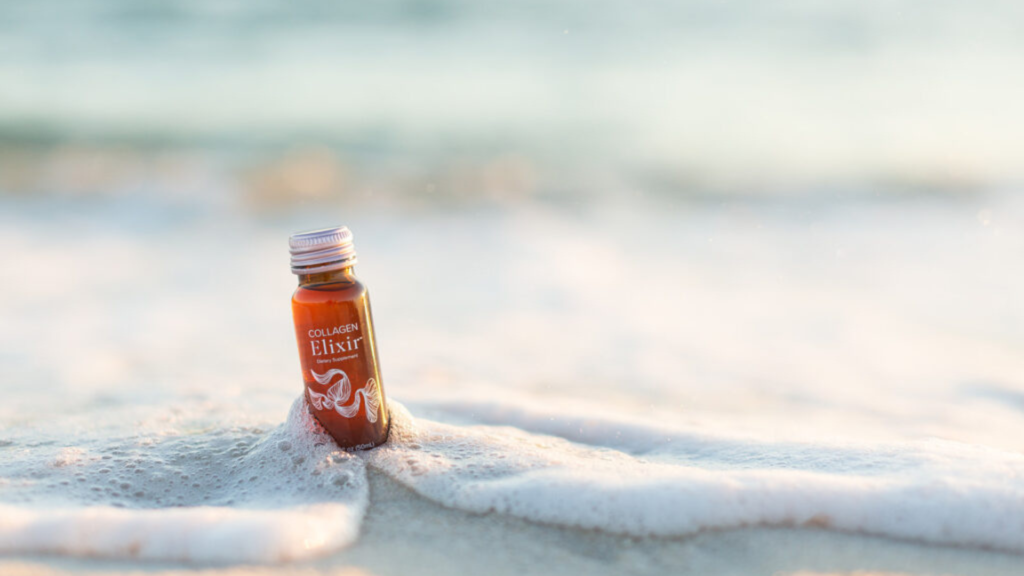 Happy Earth Day 2021! We're so excited to be celebrating with you.
You know that we've always gone the extra mile to provide you with the highest-quality ingredients to keep your body healthy and give you that extra oomph you need to keep going. We're living in a hectic society, and we know that we have to keep doing the best we can for you and our home — Earth.
We are all citizens of this beautiful planet we share, and if we don't take care of the Earth, we can't take care of you. To that end, we made sustainability a priority with the goal of using all zero waste packaging by 2028. We know this won't be easy, but we have a lot planned.
Let's take a deeper dive into our most sustainable product so far — Collagen Elixir™. Even if you've heard a lot about it, there's a reason why this product is a star. It's exceptional not only for what it does but also for how it's made.
It Starts in the Ocean
Collagen Elixir is created from marine resources primarily caught in the Norwegian seas. Local fishers harvest wild-caught fish, which are used to create a wide variety of products, including food, natural oils, and now, wellbeing products.
Norway has strict fishing practices and policies that must be followed. Collagen Elixir is made with collagen that holds certification with the Marine Stewardship Council. This certification helps to ensure that marine resources are protected and that overfishing is avoided at all costs. The Marine Stewardship Council is the global standard for sustainable fishing. This organization promotes marine biodiversity and minimizes the negative impacts of fishing on the environment.
The Manufacturing Process
When we choose manufacturing facilities to partner with, we look for companies whose vision and practices align with ours. We look for sustainability, quality, and of course, transparency.
In the manufacturing process for Collagen Elixir, harvested fish are utilized thoroughly to reduce waste. No part of the fish goes unused. The marine collagen is extracted from the collagen-rich parts of the fish while the rest is fully utilized for other purposes.
To maintain maximum freshness, the marine collagen in Collagen Elixir is extracted on location, hydrolyzed with natural enzymes, and dried for maximum stability. The marine collagen is then ready for transport to our world-class LEED certified manufacturer in Taiwan.
Our Collagen Elixir is manufactured in a carbon neutral facility. A building can only achieve this title when it has significantly reduced energy consumption combined with increased use of low-carbon energy sources to meet the remaining demand. It must also have a third-party certification deeming it carbon neutral.
Also, our manufacturing partners have a laserlike vision to eliminate plastic in our world's waterways and conserve ocean wildlife.
Your Turn
You'll notice that when you receive your Collagen Elixir, it arrives in glass bottles protected by an overlay in a paper box. All these pieces are recyclable. With the work we've put into getting this environmentally conscious, quality product into your hands, there is only one more step to complete — and that is yours. When you have no more use for the bottles or boxes, get them to a recycling bin or reuse them!
The more waste we keep out of landfills, the more our Earth will continue to thank us, stay clean, and remain our beautiful home.