OFFERING WELLBEING ACROSS THE GLOBE

The Art Of Wellbeing
Proven. Backed by science. Healthy. Search our systems and products that will take the guess work out of overall health and wellness.
Collagen Elixir
Glow Radiantly, Live Beautifully
Infused with an innovative blend of marine collagen peptides and powerful botanicals, Collagen Elixir™ indulges your skin with both beauty and nourishment from the inside out.
Helps reduce the appearance of fine lines and wrinkles by improving skin elasticity with 5 grams of marine collagen peptides.†
Maintain a more youthful appearance with increased collagen production.†
Protect against the damaging effects of photoaging.†
Enjoy an excellent source of vitamin C, zinc, and biotin.†
Nootropic Elixir™
Experience on-demand cognitive performance when you need it and long-term brain health when you want it with this sleek, ready-to-drink elixir with a botanically smooth taste.†
HEALTH
7 Day Wellbeing Reset
This straightforward routine was created to help you get results in a week. We designed this 7-Day Reset based on our clinically validated weight loss system.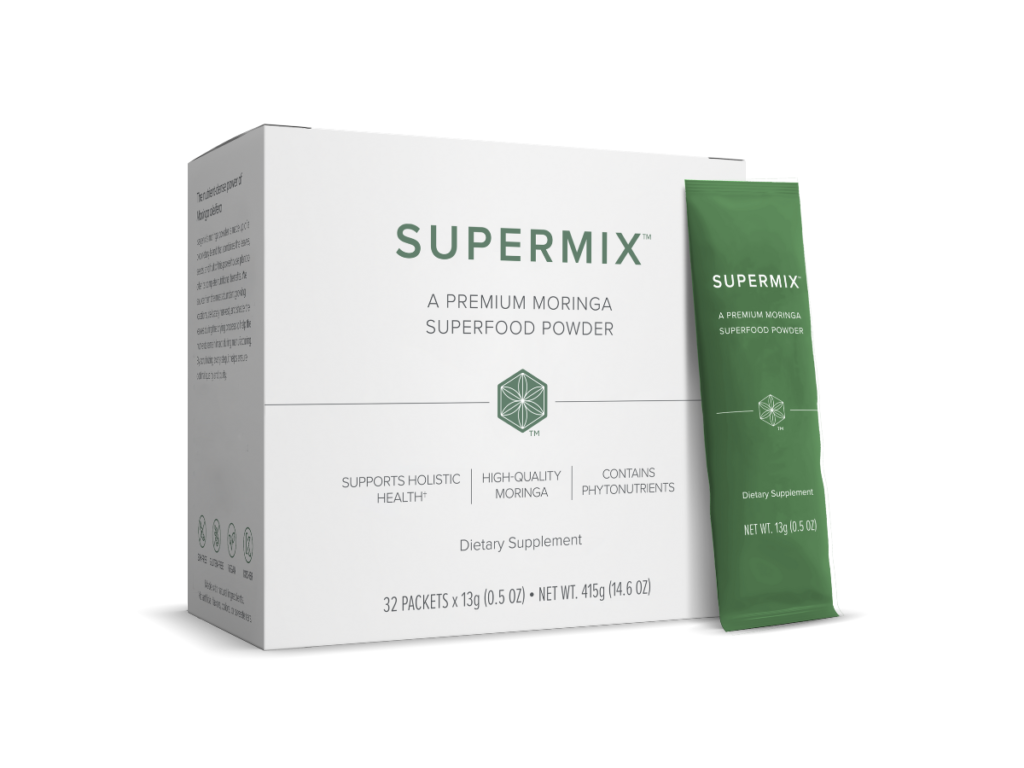 SuperMix™
This tasty, tropical beverage mix provides a potent daily dose of moringa to supercharge your health and wellbeing.†
Supports healthy body function and overall wellbeing†
Uses shade-dried moringa oleifera leaves, seeds, and fruit
No artificial flavors, colors, sweeteners, or preservatives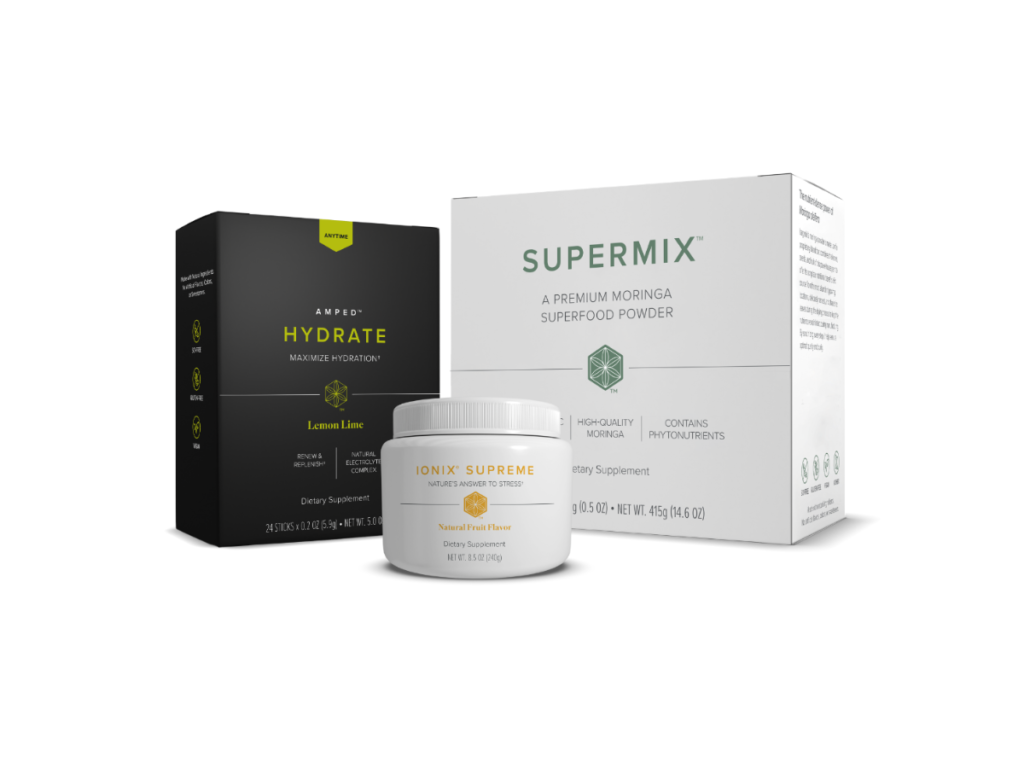 Happy Mix Pack
Unleash the power of positivity and wellbeing with our Happy Mix Pack, thoughtfully crafted to bring more joy into your life. Let go of stress and invite in more bliss.Inside, you'll discover:
Supermix™ or XM+®: Fuel your day with enhanced vitality and vigor powered by moringa.†
Hydrate: Stay refreshed and hydrated with a balancing blend of electrolytes in the flavor of your choice. †
Ionix® Supreme or Adaptogen Elixir: Nourish your body with a blissful blend of adaptogens, tailored to your needs. †
30 Day Wellbeing Reset
Ready for a Reset? Me too! This simple, sustainable system helps you lose weight (and keep it off!), fight cravings, increase lean muscle mass, improve nutrition, stress less, sleep better, and so much more. No matter what your health goal is, this system can help you get there.
Provides weight loss and weight management support, aids in building lean muscle, and helps form healthy habits through a clinically validated system.
Combines nutrient-rich shakes, soothing adaptogens, targeted daily supplements, and cleanse support to help enhance metabolism, combat stress, and detox the body — all with an easy-to-follow schedule.
Includes a beautiful, intuitive guide that walks you through your lifestyle change, helping it fit into your daily routine with ease.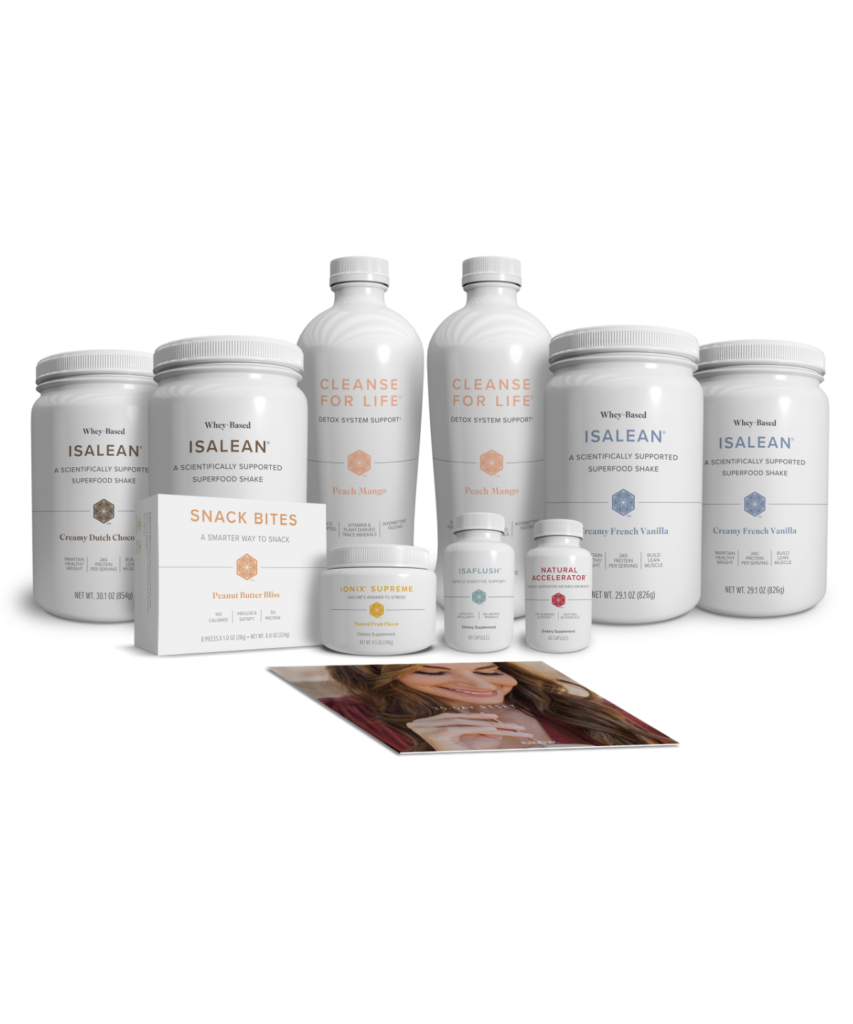 Whole Blend IsaLean® Shake
When you meet your dairy-free soul mate, you just know. Plant-Based Whole Blend IsaLean® Shake is the vitamin-rich hero you love at first blend. Time to ghost all those other thirsty shakes.
Nourish simply. Essential vitamins and minerals sourced from organic whole foods — ones you didn't have to spend all afternoon shopping for.
Whole Blend means a wholesome meal. Meet your new favorite meal replacement. Not a snack, not a backup option — this is the real (whole) deal.
It just fits. 100% whole foods and 100% plant protein. You don't have to compromise.
Made for each other. A complete amino acid profile for an energetic balance of protein, carbs, and good fats.
Get On The Vip List For New Product Releases!